What is 4DDD Community Radio?
this is our story
In October 1991, Dalby Rotary Club called a public meeting to establish a radio station in Dalby. Some of those who attended were from the Dalby Amateur Radio Club, of which Reg Kerslake was a member. Out of that meeting Dalby Community Radio was formed.
Origins of the 4ddd Name
A competition was run amongst the community to find a name for the station and submissions were received and a winner was selected. The name chosen was 4ddd which stood for Dalby in the Darling Downs. 4ddd's first transmission commenced on Australia Day in 1992 and ran for 5 days and nights. It was transmitted on 104.3.
The Australian Communications and Media Authority was at that time known as the Australian Broadcasting Authority and limited transmissions to 28 days per year. In 1997 4ddd was granted a temporary full license on 89.9fm and has been on that frequency ever since. Permanent license was granted in 2000. 4ddd operates 24 hours a day, 7 days a week and has moved from its old home to a brand new building at the Dalby Showgrounds in 2021.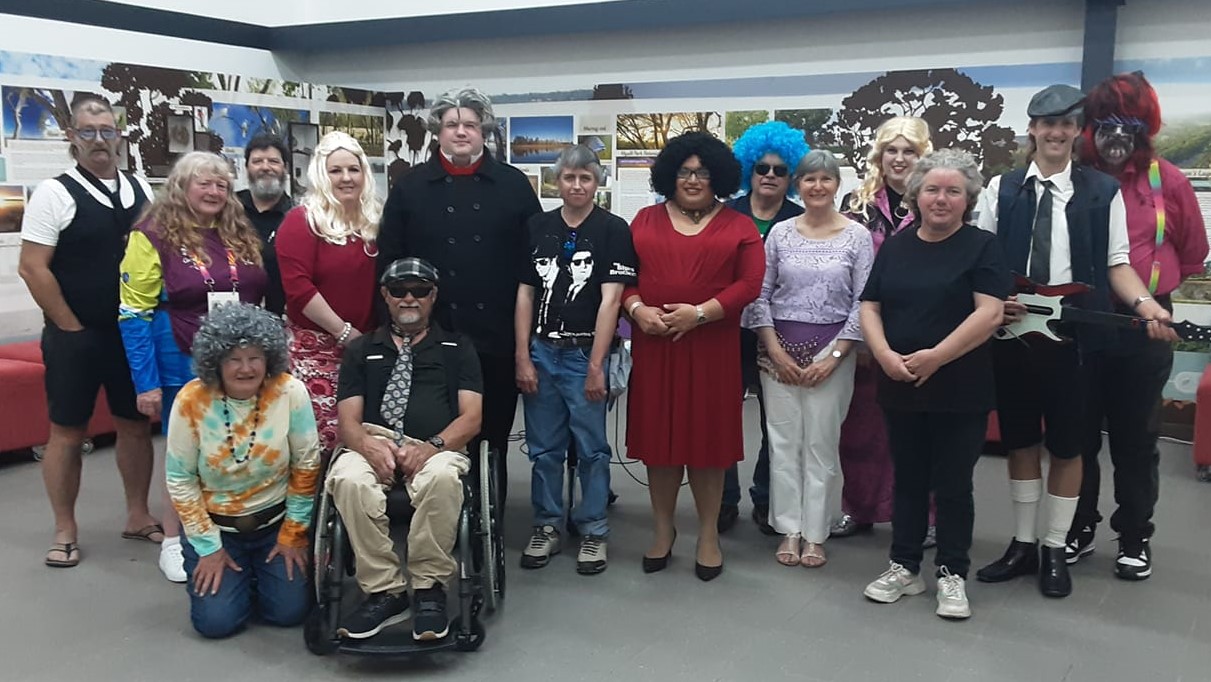 Above: Dalby Community Radio 4ddd is all about volunteers making a difference in their community… and having fun at the same time!  Here we are pictured at a recent function dressed as our favourite musicians.